The latest industry news from LotteryDaily.com
Sports Betting Community Ltd.
Not rendering correctly? View this email as a web page here.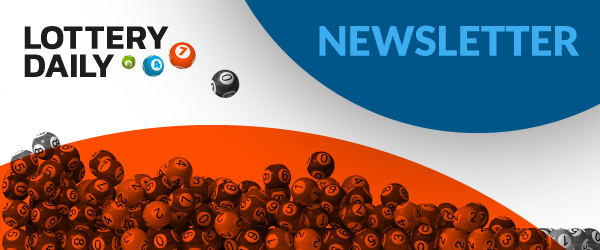 NHS cuts GambleAware ties over industry concerns
The NHS has announced its split from GambleAware and will no longer accept grants from the gambling sector. As confirmed by Claire Murdoch, NHS…
Lottoland seals Relax Gaming deal in igaming expansion
Lottoland has agreed a deal with igaming aggregator Relax Gaming that will see the latter supply its portfolio of games to the lottery draw…
Norwegian Gaming Authority faces 'unlawful' accusation over Trannel charge
Rolf Sims, Public Affairs Manager for Kindred Group, has accused the Norwegian Gaming Authority (NGA) of violating fundamental rights over its threat to fine…
Connecticut Lottery announces big Super Bowl win
The Connecticut Lottery Corporation (CT Lottery) has announced a profit from the Super Bowl weekend, earning six-figure sums at retail. As reported by Connecticut…
SBC Summit Latinoamérica moves to new Florida home for 2022
SBC Summit Latinoamérica is set to return to Florida on 1-3 November, 2022, when the betting and gaming industry conference and tradeshow heads to…
Camelot contract set to spark legal fightback from lottery rivals
The potential decision to award Camelot a fourth successive term as the UK's lottery operator could spark a legal challenge from rival firms, according…
Over a third of French teens exposed to gambling in 2021
ANJ, the French unified gambling regulator, has revealed that over a third of teenagers aged 15-17 have played at least one form of gambling…
Myanmar military plot online lottery in bid to ease physical fallout
A new online lottery is expected to be operational in Myanmar before the end of April as the military regime seeks to repair its…
Kings Entertainment launches LottoHub app on iOS after Google success
Kings Entertainment has announced the iOS launch of global lottery results app LottoHub, building upon the success of its Android release. Providing instant lottery…
SBC Leaders: Niels Onkenhout on the 'excitement' and 'panic' of the Dutch newly-regulated market
Niels Onkenhout, CEO of the Dutch National Lottery, has emphasised the significant impact of the newly-regulated market on companies in the Netherlands. Speaking on…


24-26 May, 2022
The fourth edition of CasinoBeats Summit will be back in full force in Malta this May 2022. Join 2,000+ senior executive delegates in person at the InterContinental in St Julian's Malta on 24 – 26 May.
View event »

7-9 June, 2022
Betting on Sports Europe is the foremost conference for senior executives from European sports betting operators, providing a forum for high-level discussions that will help to shape the future of the industry.
View event »

July 12-14, 2022
The SBC Summit North America conference and expo will bring together all the major players in the fast-growing North American sports betting and igaming industry for two days of high-level discussions, business meetings, and networking.
View event »

20-22 September, 2022
The SBC Summit Barcelona conference and exhibition is where sports betting and igaming operators, affiliates, suppliers, and regulators from around the world gather to meet in person, exchange knowledge and ideas, network and do business.
View event »

18-20 October, 2022
The SBC Summit Kyiv conference and exhibition is the premier event dedicated to the sports betting and igaming industry in the CIS region.
View event »

1-3 November, 2022
The SBC Summit Latinoamérica is the premier event in Latin America and will deliver an industry leading conference, exhibition and networking experience to delegates with an interest in the betting and gaming industry.
View event »

<a href="mailto:newsdesk
Sports Betting Community Ltd Riverbank House 1 Putney Bridge Approach Putney London SW6 3JD United Kingdom
You received this email because you are subscribed to Lottery Daily Newsletter from Sports Betting Community Ltd.
Update your email preferences to choose the types of emails you receive.
Unsubscribe from all future emails
Like this:
Like Loading…
Related