Your weekly roundup of the most popular articles and videos from the SBC network of industry news portals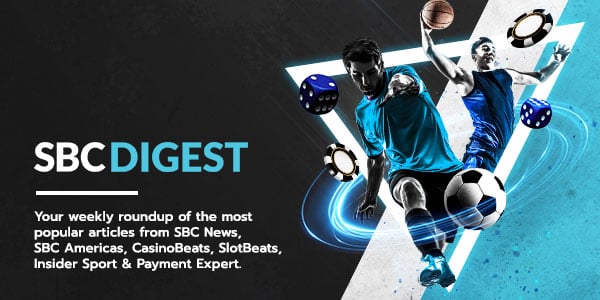 BRAZIL
Brazil's Chamber of Deputies has voted in favour of launching a legal betting industry, establishing a regulated market in Latin America's most populated country.
Read more
BRITISH GAMBLING
The UK Gambling Commission's quarterly telephone survey has suggested that the British public's attitudes towards the betting industry have eased over the past year.
Read more
IRISH NATIONAL LOTTERY
Debates in Ireland's Seanad, which could ban operators from taking bets on the National Lottery, have been criticised by bookmakers.
Read more
BETVICTOR
BetVictor has been handed a £2 million fine for anti-money laundering, social responsibility and fairness failings.
Read more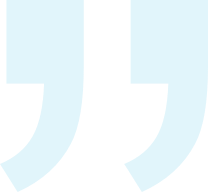 "When you think about the modern sports fan, they're very technologically sophisticated and demand incredible levels of innovation and consumer experiences. As a consequence, I expect we're going to see a huge amount of ongoing diversification of product offerings."
Following on the launch of IMG Arena's ShotTracker, the firm's VP and Managing Director Freddie Longe outlined his predictions for technological development in 2022.
Read more
Bally's Corporation has detailed full-year trading of $1.322 billion, a $372.8 million year-on-year increase on 2020 figures, building on its regional projects and strategic ambitions.
Read more
IMG Arena has secured the betting data rights to 19 European football leagues and 44 competitions, covering top-flight and lower tier domestic leagues, domestic cups, super cups and women's football competitions.
Read more
Kristian Nylén, CEO of Kambi Group, has secured an additional 22,500 shares in the company, increasing his shareholding from 720,000 to 742,500.
Read more
Churchill Downs is set to acquire Peninsula Pacific Entertainment for $2.48 billion, securing operations of the Sioux City casino property in Illinois and interests in Virginia and New York.
Read more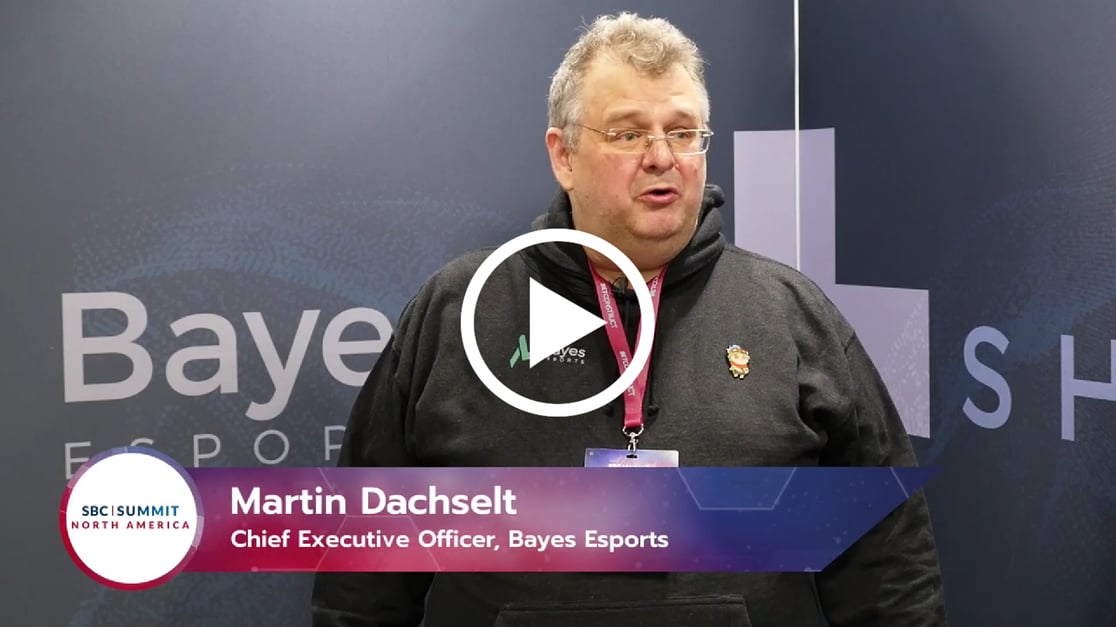 Martin Dachselt, Bayes Esports CEO, discussed his firm's launch in the US and the primary differences between the leveraging data in esports and traditional betting markets.

Approaching a year on from the Kalifa fintech review, Ralph Rogge underlined the importance of the sector to UK business and transactions.
Read more
Following Bellator MMA's renewal of its broadcast arrangement with the BBC, the promotion's Head of Europe, David Green, highlighted its expansion in the UK market.
Read more
Oren Cohen Shwartz, CEO of Delasport, offered insight into the simplicity of embracing a Sportsbook iFrame as operators look to expand their player base.
Read more
Reflecting on the last five months in the Dutch market following re-regulation, Matej Tomic, Business Development Manager at Call To Action, focused on the need for channelisation.
Read more
La industria de Brasil puede celebrar su primera conquista legislativa luego de que la Cámara de Diputados aprobara, por primera vez, la propuesta de regulación del mercado total, que ahora será discutida en el Senado.
Read more
María Galván del Puerto, es la nueva titular interina de Conajzar tras trabajar en el equipo asesor de José Ortíz Báez, su antecesor en el cargo.
Read more

Sports Betting Community Ltd, Riverbank House, 1 Putney Bridge Approach, Putney, London SW6 3JD, United Kingdom
Manage preferences
Like this:
Like Loading…
Related