The latest casino industry news from CasinoBeats, brought to you by Fast Track
Sports Betting Community Ltd.
Not rendering correctly? View this email as a web page here.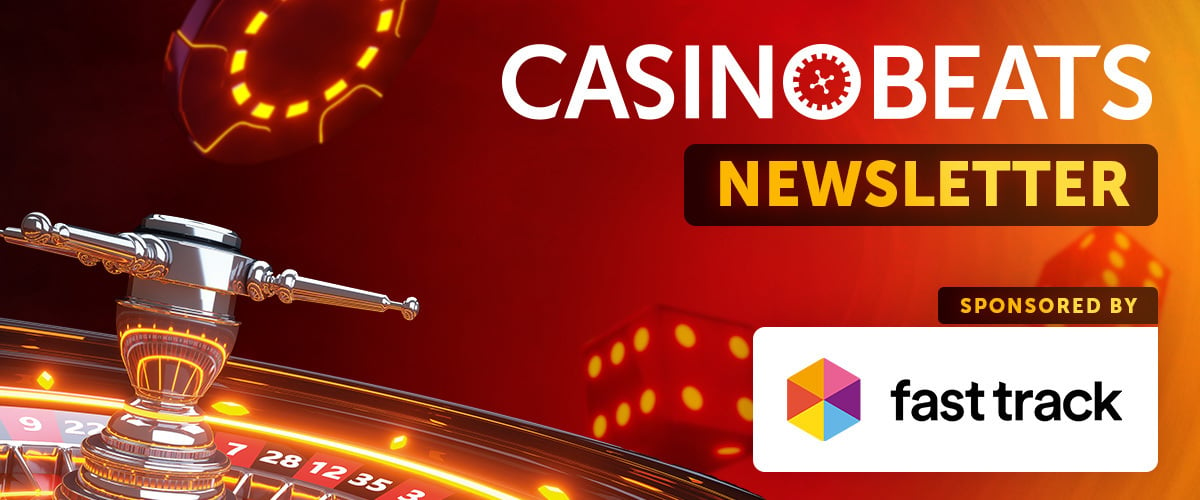 US records, M&A activity, black market warning, & Dutch licenses: the week in numbers
Each week, CasinoBeats breaks down the numbers behind some of the industry's most interesting stories. Sales of Encore Boston Harbor and Crown Resorts, financial…
SBC Summit Latinoamérica moves to new Florida home for 2022
SBC Summit Latinoamérica is set to return to Florida on November 1-3, 2022, when the betting and gaming industry conference and tradeshow heads to…
NHS cites industry concerns in severing GambleAware links
The NHS has cut ties with GambleAware due to "concern about using services paid for directly by industry," confirming a decision that had been…
Aspire 'determined to lead' in esports via Win deal
Aspire Global and Win Group have teamed up in an agreement that will see the former provide its full turnkey platform solution to the…
Stormcraft, Pragmatic, & Armadillo: on the spin
As a number of new igaming titles grace the CasinoBeats inbox, sit back and get to grips with a select few new slot games…
Full House progresses American Place casino vision
Full House Resorts has detailed further progress with its American Place casino resort project in Illinois, with land purchases and a key executive appointment…
UKGC documents pandemic impacts on player habits
British gross gambling yield saw an expected decline in 2020 and 2021, as the UK Gambling Commission reveals new data highlighting the impact from…
Strong Q4 sees Golden Entertainment top $1bn revenue barrier for first time
A record fourth quarter performance for Golden Entertainment, driven by group-wide increased visitation and customer spend, has seen the casino and entertainment operator surpass…
Philadelphia 76ers and BetMGM combine to launch branded products
US-based casino operator BetMGM has launched its Philadelphia 76ers branded roulette and blackjack. Utilising the branding and colours of the 76ers, BetMGM's first NBA…
Better Collective, CDI, & Win Systems: on the move
With comings and goings commonplace across the industry, Play Globally, Churchill Downs, and Better Collective, all feature in our latest rundown of a number…


24-26 May, 2022
The fourth edition of CasinoBeats Summit will be back in full force in Malta this May 2022. Join 2,000+ senior executive delegates in person at the InterContinental in St Julian's Malta on 24 – 26 May.
View event »

7-9 June, 2022
Betting on Sports Europe is the foremost conference for senior executives from European sports betting operators, providing a forum for high-level discussions that will help to shape the future of the industry.
View event »

July 12-14, 2022
The SBC Summit North America conference and expo will bring together all the major players in the fast-growing North American sports betting and igaming industry for two days of high-level discussions, business meetings, and networking.
View event »

20-22 September, 2022
The SBC Summit Barcelona conference and exhibition is where sports betting and igaming operators, affiliates, suppliers, and regulators from around the world gather to meet in person, exchange knowledge and ideas, network and do business.
View event »

18-20 October, 2022
The SBC Summit Kyiv conference and exhibition is the premier event dedicated to the sports betting and igaming industry in the CIS region.
View event »

1-3 November, 2022
The SBC Summit Latinoamérica is the premier event in Latin America and will deliver an industry leading conference, exhibition and networking experience to delegates with an interest in the betting and gaming industry.
View event »

<a href="mailto:andy

Sports Betting Community Ltd Riverbank House 1 Putney Bridge Approach Putney London SW6 3JD United Kingdom
You received this email because you are subscribed to CasinoBeats Newsletter from Sports Betting Community Ltd.
Update your email preferences to choose the types of emails you receive.
Unsubscribe from all future emails
Like this:
Like Loading…
Related